The Aspire Elite Compressor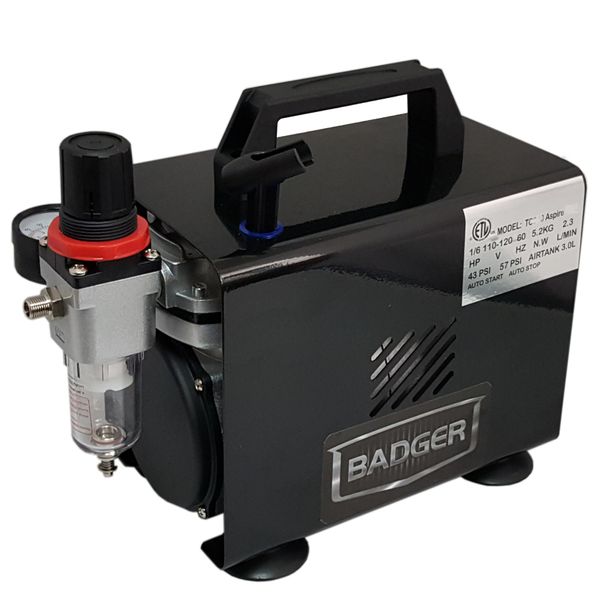 The Aspire Elite Compressor
The Badger Aspire Elite TC909 is a Quiet and lightweight, maintenance free, portable compressor, providing an Automatic shut-off switch activated by the use of the attached airbrush. 
This compressor features:

A Sturdy metal outer case with handle

Adjustable air regulator and pressure gauge.

Built-in moisture filter

Two airbrush holders

1/8th inch hose connection including a 1/8th to 1/4th inch hose adapter
Specifications:
1/6 Horsepower 110 vac 1.0

A motor with a on-off toggle switch

Maximum pressure 57 psi (4 bar)

Weighing only 11.0 pounds (5.0 kgs). 
One year Warranty from date of purchase against manufacturer defect, repair, or replace as deemed necessary.