314-TCGP Thayer & Chandler (General Set)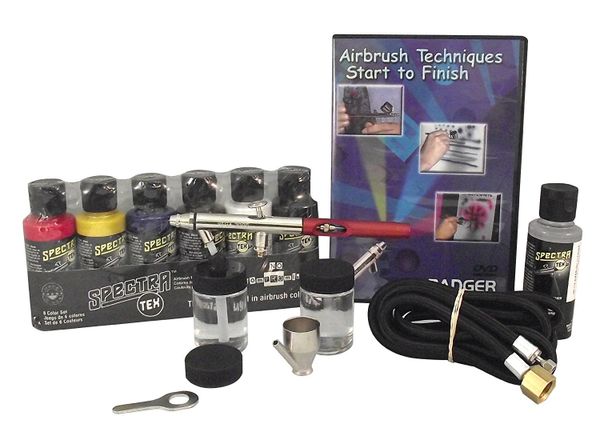 314-TCGP Thayer & Chandler (General Set)
Thayer & Chandler 314-TCGP Basic Airbrush System.

This basic airbrush system is appreciated by everyone from artists, hobbyists, taxidermists and body art enthusiasts. The Vega 2000 is a dual action, siphon feed, internal mix airbrush, will create a 1/64th to a 1 inch spray pattern.

System also includes a 6 foot braided air hose, two 1/4 ounce glass jars and a Fast Blast jar adaptor cap, 1/4 ounce color cup, a 2-ounce bottles six Color Spectra-Tex Primary Set (Intense White, Jet Black, Brilliant Yellow, Classic Red, Brilliant Blue, Light Brown), a 2-ounce airbrush cleaner, Airbrush Techniques Start to Finish DVD and Instruction Manual. Proudly made in the USA!