314-TP Taxidermy (Pro Set)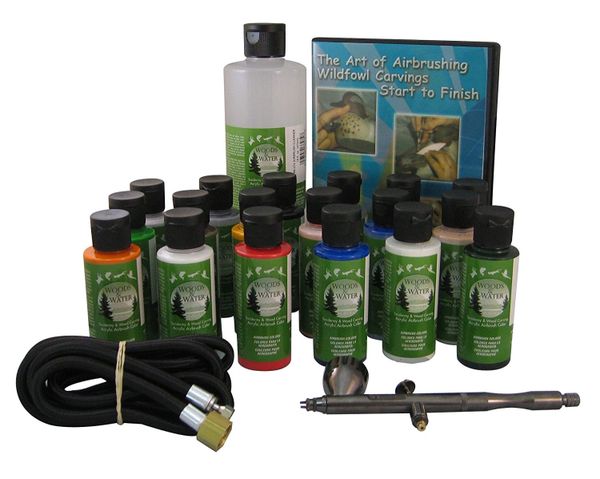 314-TP Taxidermy (Pro Set)
Badger Air-Brush Co. 314-TP Taxidermy Pro for the award winning and aspiring professional taxidermist.

System includes the Model RV1 Velocity Airbrush, ideal for use in extremely detailed applications. This incredibly innovative airbrush possesses the most precise paint tip and linear air flow (needle) angle specifications, and features manufacturing processes and materials technology never-before utilized in the airbrush industry.

The Velocity airbrush is superior to anything that precedes it in a dedicated custom airbrush. It truly takes airbrushing to the next level. Any professional taxidermist desiring the finest tools and aspiring to elevate their skill to its highest-level need to experience the beauty and perfection of the Velocity airbrush.

The Velocity R1V (gravity feed) features a .21 millimeter paint tip. The Velocity will produce a hair line to 1 inch spray pattern when spraying properly reduced acrylics, lacquers, and Urethanes.

System also includes a 6 foot braided air hose, eighteen 2-ounce bottles of Woods & Water Professional Grade Airbrush Ready Colors (Detail White, Ivory White, Gray, Beige, Flesh, Yellow, Flesh Orange, Orange, Rust, Pure Red, Blue, Aqua Blue, Light Green, Green, Camo Brown, Rich Brown, Paynes Grey, Detail Black) for use on scales, leather, paper, wood, clay, canvas, etc., a 16 ounce bottle airbrush cleaner, The Art of Airbrushing Wildfowl Carvings Start to Finish DVD and Instruction Manual. Proudly made in the USA!