314-BH Bakery (Home Baker Set)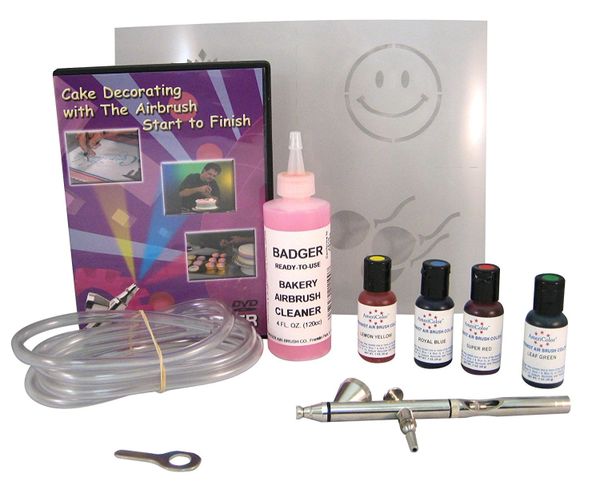 314-BH Bakery (Home Baker Set)
Badger Air-Brush Co. 314-BH Badger's Home Baker System. A Bakery System created for the home baker who sets their decorating standards above all, utilizing an airbrush for the ultimate creativity.

System includes Bake Air 5000 gravity feed airbrush with a 1/8th ounce color cup and the continuous flow valve, which creates the ease of a single action airbrush while eliminating tip dry. The Bake Air 5000 airbrush is the choice for the professionally decorated cakes; you cannot beat its smooth blending and soft shading of colors.

System also includes a Clear air Hose, four .7 ounce bottles airbrush ready food color (Royal Blue, Lemon Yellow, Super Red, Leaf Green), a 4 ounce airbrush cleaner, Miscellaneous Fun Stencils (Smiley Face, Hearts, Kaleidoscope, Ballons), Cake Decorating with The Airbrush Start to Finish DVD and Instruction Manual. Proudly made in the USA!